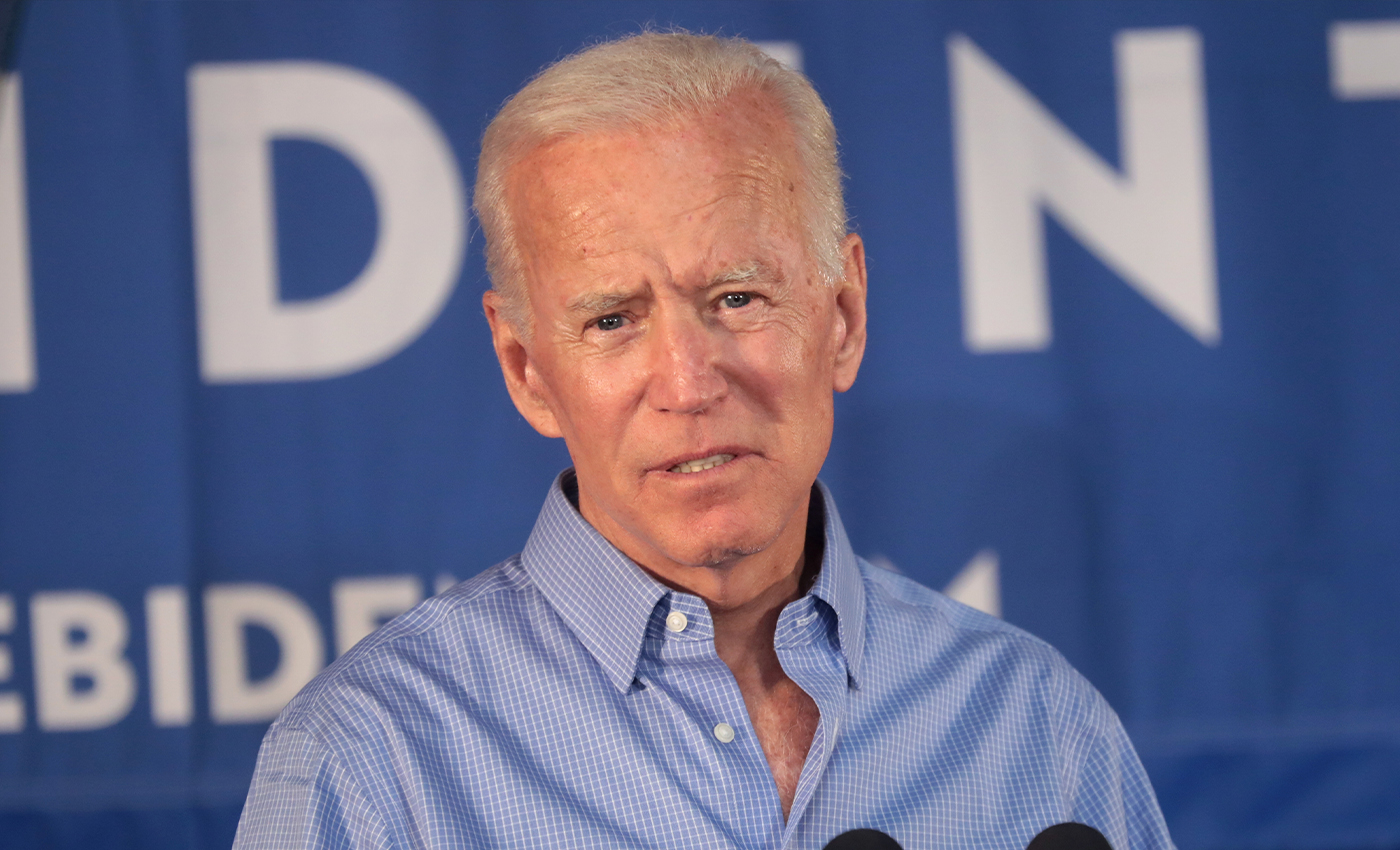 There is no evidence that Joe Biden is a pedophile. Claims that he was engaging inappropriately with children are unfounded.
U.S. President Donald Trump recently retweeted an image that baselessly accused the former vice president of being a pedophile. He also retweeted a GIF from a Twitter user's account that included the hashtag #PedoBiden.
The clip shows former Defense Secretary Ash Carter speaking at a podium at the White House in 2015 while his wife, Stephanie Carter, and Biden stand nearby. Biden is seen standing behind Carter with his hands on her shoulders and briefly whispers in the woman's ear. However, Carter is a woman and not a child or underage female. Also, in a blog post, Carter wrote that Biden had thanked her with affection during her husband's ceremony to lead the Department of Defense was appreciated. But a still shot was taken from a video and was misleadingly shared.
In May 2020, Donald Trump Jr. posted an Instagram post. The president's son shared an image of Biden saying, "see you later, alligator" alongside a photo of an alligator saying, "in a while, pedophile." Later Trump Jr. claimed he was joking in a Twitter post. Yet, he also repeated the insinuation by saying Biden should stop his unwanted touching and posted a collage of Biden's photographs with children at White House events.
Tara Reade, a former aide for Biden, has accused him of sexual assault — but there have never been any credible accusations of Biden engaging in inappropriate conduct with children. There is no evidence — no accusations, testimonies, arrests, or investigations — that gives this claim any credibility.