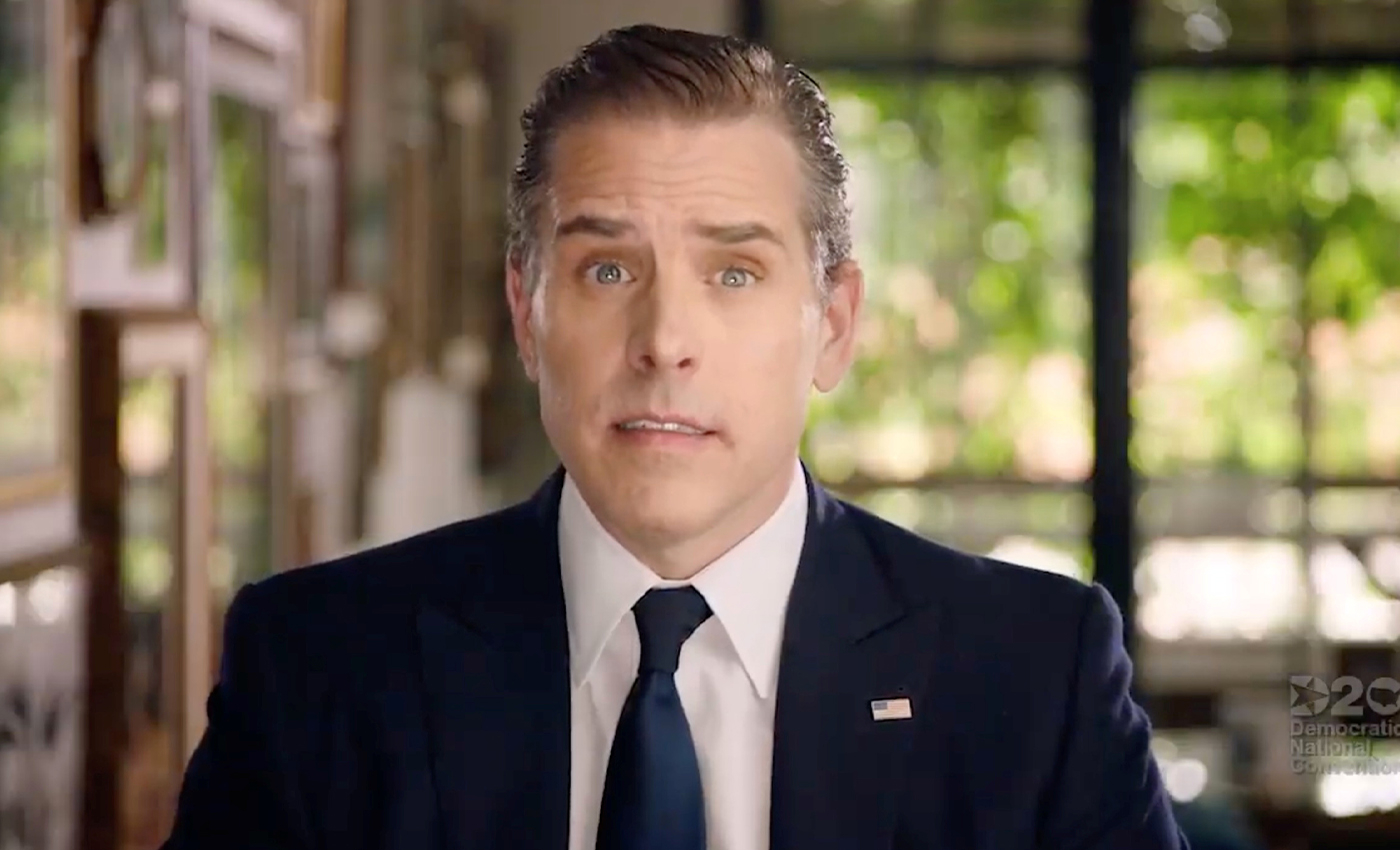 The report does not state that Hunter Biden was directly paid by Elena Baturina. The timing of the report has raised doubts about its authenticity.
The report does not state that Hunter Biden was directly paid by Elena Baturina. The timing of the report has raised doubts about its authenticity.On Sept 23, two Republican-led Senate committees – the Senate Committee on Homeland Security and Governmental Affairs and the Senate Committee on Finance - released the findings of a year-long investigation into the problems that the business dealings of Hunter Biden, Democratic presidential candidate Joe Biden's son, presented to the Obama-Biden administration.
The GOP report alleged that Hunter Biden had "cashed in" on his father's name to close lucrative business deals worldwide. "Committee documents show Hunter's businesses received millions of dollars from other deals with foreigners during the Obama years. This included a $3.5 million wire transfer in 2014 from Elena Baturina, the widow of the former mayor of Moscow."
The findings of the committee do not allege that Hunter personally accepted money from Baturina, wife of the late mayor of Moscow, Yuri Luzhkov, whom the report noted was fired in 2010 by then-Russian President Dmitry Medvedev over corruption allegations. Citing confidential documents, the report alleged that Baturina wired $3.5 million to a Rosemont Seneca Thornton LLC bank account for a 'Consultancy Agreement' in 2014. Besides noting that Rosemont Seneca Thornton is a consortium that consists of Rosemont Seneca Partners and the Thornton Group and that Hunter was one of the co-founders of Rosemont Seneca Partners, it does not elaborate the extent to which he was involved in the business of the firm. His photographs from multiple events at the Thornton Group have been referred to in the report as evidence of his ties with the firm. Politico reported that Hunter Biden's lawyer George Mesires had rejected the allegations and denied that Hunter had a financial relationship with the Russian businesswoman.
Hunter Biden's association with Ukrainian gas company Burisma was also mentioned in the report. Hunter began working for Burisma in 2014, around the same time Joe Biden was spearheading the Obama administration's efforts to pressure Ukraine to root out corruption. He served until 2019. Reuters reported that Hunter served as a director who provided advice on legal issues, corporate finance, and strategy during a five-year term on the board. NYT reported that Hunter reportedly collected $50,000 a month for serving on the board of the gas company.
The report comes amidst a long-running Republican campaign to associate Hunter's overseas business dealings with his father's term as vice-president. Hunter's position at Burisma was at the heart of the impeachment proceedings in early 2020 against Trump which had been triggered because of Trump having pressured Ukraine President Volodymyr Zelensky last year to launch an investigation into the Bidens based on Hunter's involvement with the company. He was acquitted by the Republican-led Senate in Feb 2020.
Although the committee made various assertions about Hunter's involvement in various corruption-riddled businesses in multiple countries, the 87-page report did not offer any new information that has not already been publicly revealed, and neither did it contain any evidence that the former vice president improperly manipulated American policy toward Ukraine as a result of his son's activities, according to the analysis of the report by BBC and The New York Times. His decision to work for Burisma has been criticized on the grounds that it was a conflict of interest given that his father, who was the vice president at that point in time, was heading a significant initiative to weed out corruption in Ukraine. Hunter's position was also viewed as problematic because he had no experience in Ukraine or natural gas.
The Associated Press stated that "the report did not implicate Biden in wrongdoing, focusing instead on his son Hunter, who it said "cashed in" on his father's position by joining the board of a Ukrainian gas company. The document says that work created conflict-of-interest concerns, including among two Obama administration officials, but acknowledged that it was ultimately "not clear" what impact Hunter Biden's paid board position had on policy with Ukraine."
Apart from the fact that the latest report does not offer any new and conclusive evidence of Hunter's alleged misdeeds, the timing of its release – six weeks before the presidential elections - has raised questions over the authenticity of the findings. It has been authored by Republican senators Ron Johnson of Wisconsin and Charles E. Grassley of Iowa. The New York Times remarked, "The panel's Republican chairman, Senator Ron Johnson of Wisconsin, had made no secret of his political ambitions for his report, boasting for weeks that his findings would demonstrate Mr. Biden's "unfitness for office." Instead, the result delivered on Wednesday appeared to be little more than a rehashing of unproven allegations pushed by Mr. Trump and his allies and media reports — which echoed a Russian disinformation campaign — that amplified the accusations against Mr. Biden six weeks before Election Day."
A BBC report stated that Utah Republican Senator Mitt Romney slammed the committee's investigation as "a political exercise." "It is not the legitimate role of government, for Congress or for taxpayer expense, to be used to damage political opponents," he said.
The former vice-president's son's activities have repeatedly courted controversies. Hunter's involvement in overseas businesses was criticized owing to the conflict of interest it posed, and doubts continue to linger in the public discourse about the benefits he reaped through his business dealings. The Atlantic published an article titled 'Hunter Biden's Perfectly Legal Socially Acceptable Corruption' states, "Weeks before Biden came on, Ukraine's government had collapsed amid a popular revolution, giving it's gas new strategic importance as an alternative to Russia's, housed in a potentially democratic country. Hunter's father was comfortably into his second term as vice president—and was a prospective future president himself. There was already a template, in those days, for how insiders in a gas-rich kleptocracy could exploit such a crisis using Western "advisers" to facilitate and legitimize their plunder—and how those Westerners could profit handsomely from it."
Despite the Republicans' insinuations about Hunter having unfairly made profits through his business activities abroad, no evidence of financial wrongdoing with respect to his association with Burisma has been found. On June 4, 2020, Reuters reported that an audit of thousands of old case files by Ukrainian prosecutors found no evidence of wrongdoing on the part of Hunter Biden, the former prosecutor general, who had launched the audit. Another report published by Reuters in October 2019 quoted former Ukraine prosecutor Yuriy Lutsenko confirming that from the point of view of Ukrainian law, Hunter didn't violate anything.
Owing to the lack of any new or groundbreaking evidence, the presence of multiple unnamed confidential sources, the possibility of the investigation being politically motivated, and the lack of other pieces of evidence against Hunter, we have judged this claim as unverifiable.