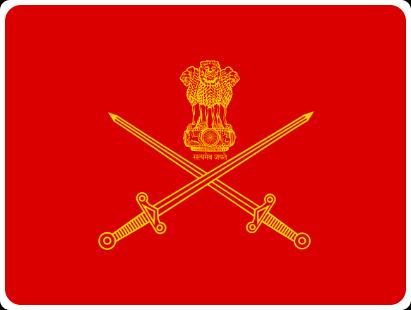 The Indian Army didn't have a Muslim regiment during the 1965 war; however, soldiers from the Muslim community did fight against Pakistan.
Context:

A post on social media claims that the Indian army had a Muslim regiment in 1965 that refused to fight the war against Pakistan. One of the Twitter users said, "Muslim Regiment which had refused to fight during the Indo-Pak war... Do you think they can serve the country by becoming IAS and IPS??"
The post further claims that during the 1965 war, the Muslim regiment also went to Pakistan to extend their support. However, similar claims have emerged several times in the last few years, and the allegations made are baseless and have been debunked.
In fact:
On researching the website of the Indian Army, we didn't find any regiment called "Muslim regiment" in the list of army regiments.
On October 15, 2020, Deccan Herald published a letter to the President of India by a group of retired soldiers. The letter has denied the existence of a Muslim regiment in the Indian Army. It added, "These 'Muslim Regiment' posts are blatantly false because the Indian Army did not have a Muslim Regiment in 1965 or since." They have added that the false claims about Muslim regiments would cause damage to the social fabric of the nation and the confidence of the soldiers.
We found a blog written by a retired Lieutenant General Syed Ata Hasnain with the caption "The 'missing' Muslim regiment: Without comprehensive rebuttal, Pakistani propaganda dupes the gullible across the board." The blog was published by the Times of India on November 29, 2017. In the blog, General Hasnain mentioned that the news circulating the so-called Muslim regiments "is nothing but a ham-handed but potentially mischievous campaign by Pakistan's Inter-Services Public Relations (ISPR)." Lieutenant General clarified, "There was no Muslim Regiment ever and certainly not in 1965."
He added that the Muslims, who were in other multi-class regiments, had proven their commitment and worth in fighting in the war. He further said that after independence in 1947, most Muslim officers and soldiers in the Indian Army migrated to Pakistan. Then there were only subunits that consisted of only Muslims in many units of the Grenadiers, the Rajputana Rifles, the Rajput Regiment, and some cavalry regiments.
There have been many claims on social media in recent times that intend to create a communal divide across India. It is evident that the Twitter post claiming that the purported "Muslim regiment" of the Indian army refused to participate in the 1965 war is baseless and being spread as propaganda to question the commitment of the Muslim community in India towards their country.
The verdict:
There is no evidence that the Indian Army never had a Muslim regiment. Such assertions are baseless and have been created to meet a specific narrative. Thus, we are marking this claim as false.
Reference links
Times of India Blog
Deccan Herald
Indian Army