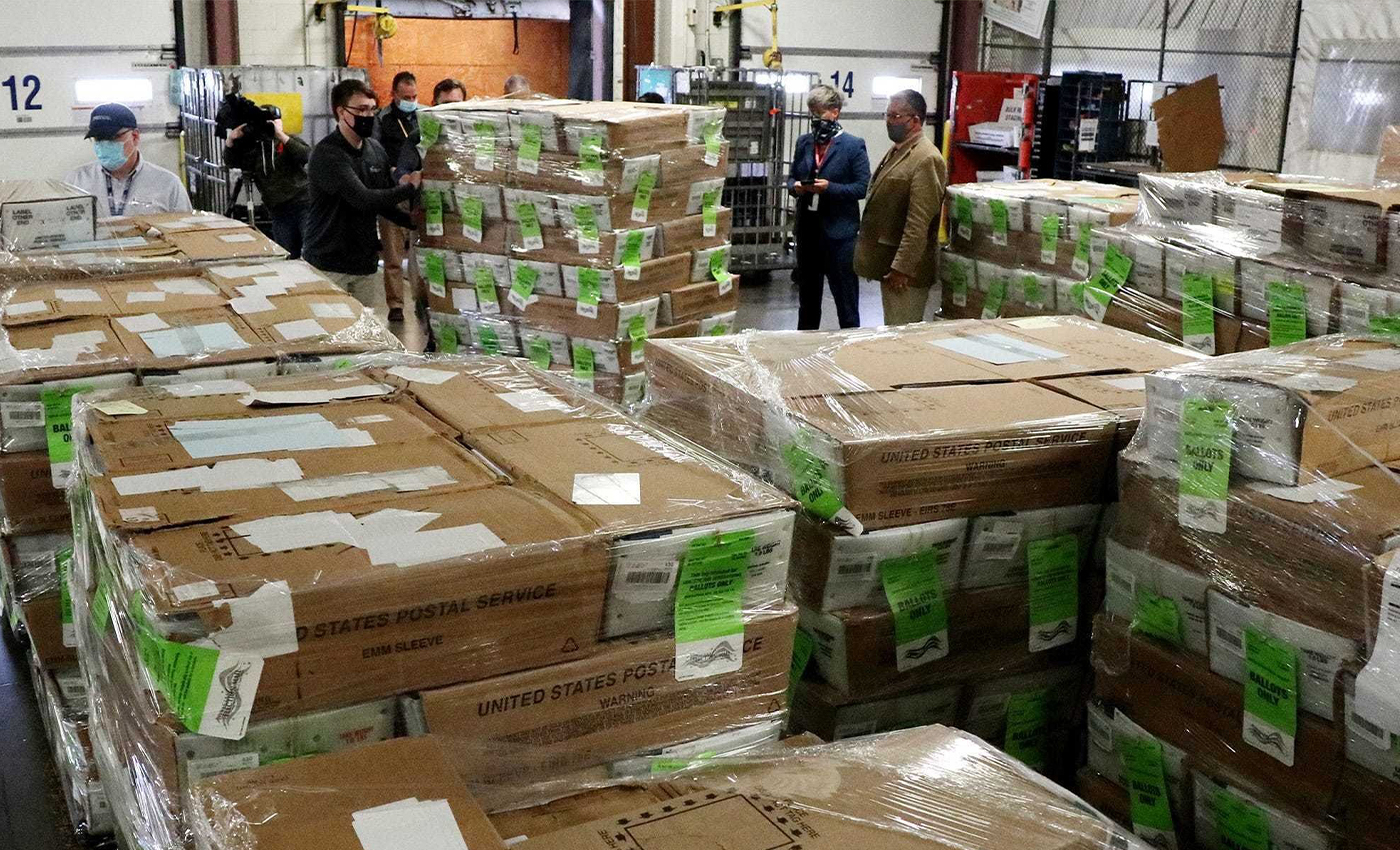 Donald Trump tried to cripple the USPS funding to reduce the surge in the use of mail-in ballots that could cost him the 2020 elections.
Donald Trump tried to cripple the USPS funding to reduce the surge in the use of mail-in ballots that could cost him the 2020 elections.US President Donald Trump had been altering various services within the United States Postal Services (USPS). Trump was against the mail-in voting systems from the start as he repeatedly claimed that it could lead to election fraud.
In an interview with Fox Business Network, Trump had explicitly acknowledged that he was holding up postal services funding proposed by Democrats to make it harder to process an expected surge of mail-in ballots, which could cost him the election. The USPS had also appointed a new postmaster general who had reshuffled at least 23 senior postal officials over the last three months. As a result, an agency that employs roughly 637,000 people was reportedly struggling to do its job.
Philip F. Rubio, an expert on the USPS and a former letter carrier, also stated that there were widespread slowdowns of all kinds of mail from first-class, marketing mail, and parcels. Even the Veterans' Administration had complained that veterans were not getting their medications on time. Rubio further added that Trump's attempt to slow down the mailing process was to curb mail-in voting. Louis DeJoy took over the postal administration in May. Under his directions, USPS had begun to eliminate overtime pay for postal workers, ordering them to instead end their shifts at a set time rather than when all the mail is delivered, leading to delivery delays.
The USPS officials had also asked the state election officers that if they wanted to ensure speedy delivery of absentee ballots, they'd need to pay for them to be sent at a first-class rate, which is roughly three times as expensive as the bulk rate typically used to send ballots to voters. The postal services had also removed mail sorting machines from postal facilities throughout the country. However, DeJoy had later suspended his new policies that had triggered backlash claiming it to be part of Trump's attempt to sabotage the 2020 election.
President Trump's statements about withholding funding to sabotage the mail voting system and the USPS's difficulties in recent months show that Trump had brought in policies that could have swung the election results in his favor by crippling the USPS.
Statements made by Trump and his Republican aides in days leading up to the elections implied that they believed that mail-in-voting favored Democrats and Trump tried to hamstring the process. However, that is not true. Stanford University conducted studies to test partisan effects. They compiled a data set containing county-level election results and public voter file data containing voters' party registration in California and Utah. The data covered elections from 1996 to 2018. After controlling for county-level differences, the data showed a truly negligible effect on partisan turnout rates. There are suggestions that the nonvoters would not participate, as they would not be interested in voting. Multiple studies have found that mail or absentee voting does not appear to benefit either political party.
Reference links
AP NEWS
POLITICO
BBC News