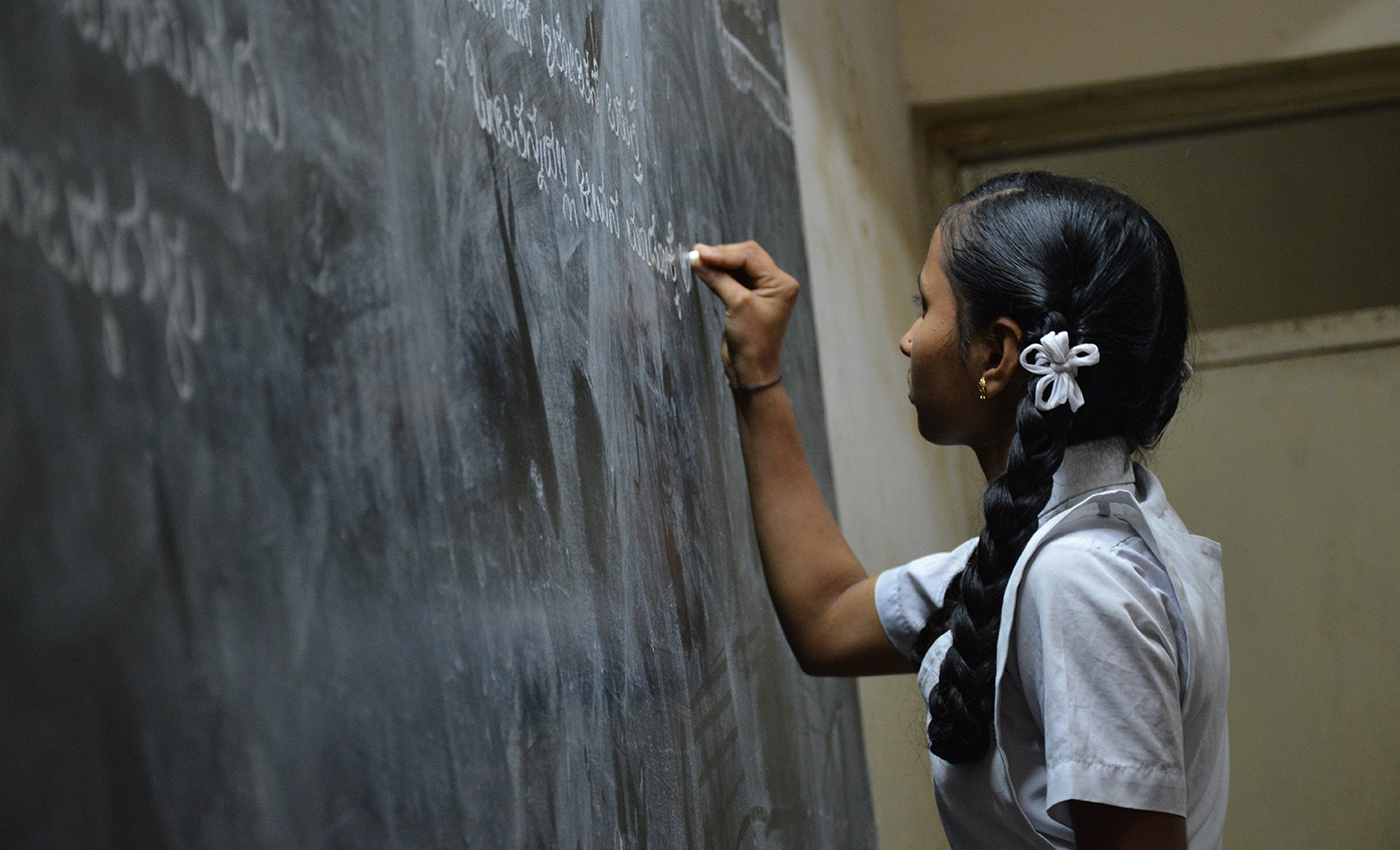 There is no evidence to verify the claims made by the girl's family at the moment.
There is no evidence to verify the claims made by the girl's family at the moment.An India Today report stated that a 6th-grade school girl in Tiruppur, Tamil Nadu claimed that she was punished for wearing 'tilak' to the school, and two teachers "attempted to convert her religion forcibly." She also alleged that the teacher called her a "donkey with 'vibuti' and forced her to pray like Christians."
A local media organization, Dinamalar, added that some of the teachers teaching at Jeevabai Corporation Girls' High School in Tiruppur tried to convert the student by force. It claimed that the girl's parents had also complained to the police. However, there is no clarity if the teacher only punished the girl for wearing a 'tilak.'
According to a CNN News18 report dated April 26, 2022, the police have refused to lodge an FIR as they do not have evidence to prove the parent's claims. District Collector S Vineeth told the reporters that "they initiated an inquiry, interviewed the students and teachers and found that the information was wrong. There was no conversion angle to the case as claimed by the group".
Tamil Samyam, a local news outlet, also added that District Education Officer Narendra held a three-day inquiry, interviewing parents, teachers, and fellow students at the Government Girls' High School. It noted that there was no basis for the allegation, and there was no evidence that teachers had forced conversion. It further quoted a Tiruppur District Collector saying that they had "informed the police" about the incident; however, it was a "false complaint and would take action against those who spread incorrect information."
Logically also tried contacting the collector's office for clarifications on the case but did not hear back. At present, we do not have evidence to prove the claim. The collector's statement only clarified that there was no religious conversion angle. Therefore, we are marking the claim unverifiable.
Reference links
India Today
YouTube