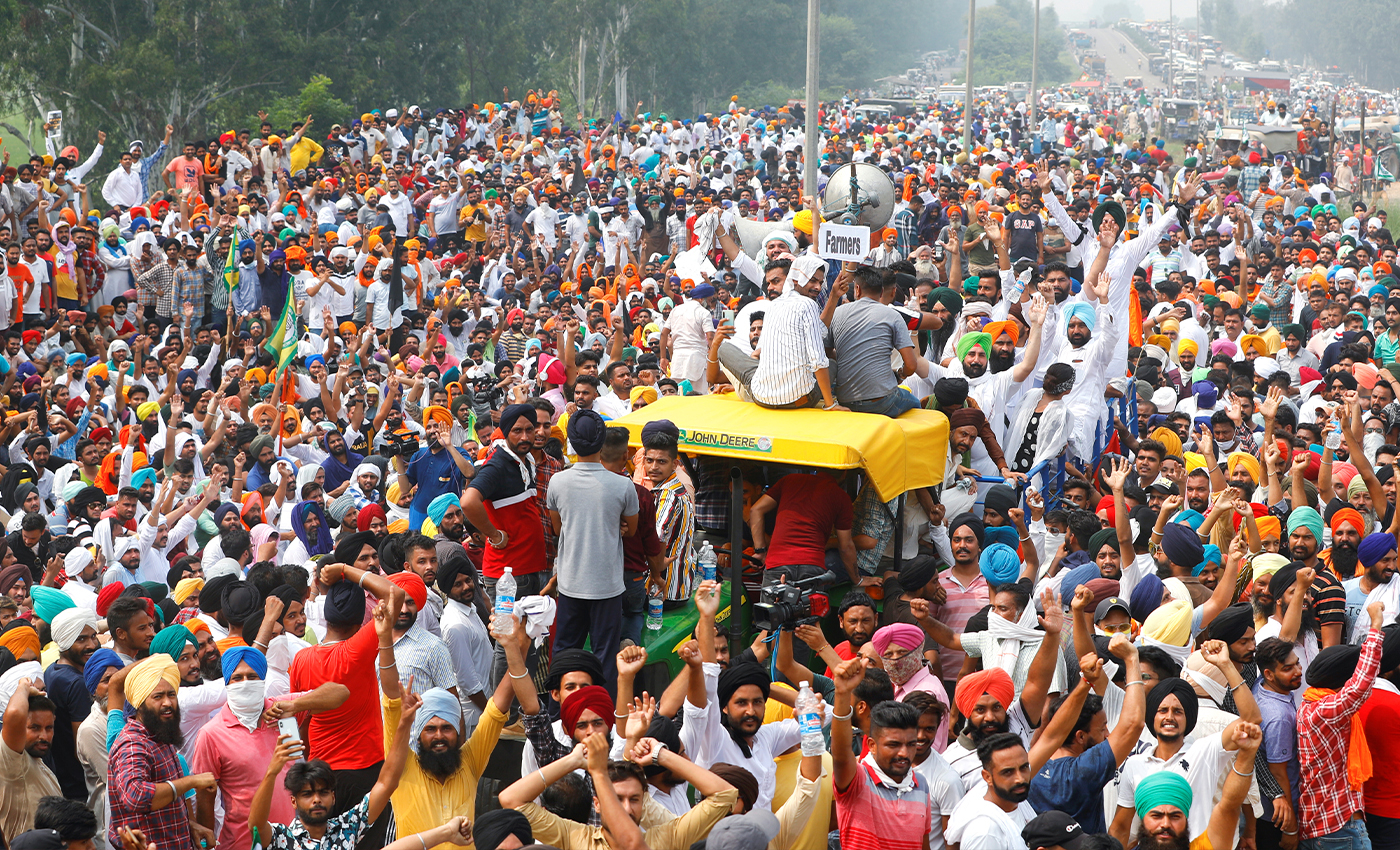 On Sept. 25, 2020, farmers in Maharashtra joined the nationwide protest against the three new farm bills and demanded the laws' withdrawal.
The Indian farm reforms of 2020 refer to three agricultural bills passed by India's Parliament on Sept. 27, 2020. The Farmers' Produce Trade and Commerce, the Farmers Agreement of Price Assurance and Farm Services, and the Essential Commodities Act are the three farm bills that received the president's assent turning them into laws.
After the bill was introduced, farmers and unions began holding local protests against the three farm acts. Farmers in Maharashtra participated in a nationwide protest against the bills. They burnt copies of the bills and demanded the government to withdraw the farm laws, which they said doesn't help them, and they claimed it to be anti-farmers. Farmers added that there is no guarantee of getting a reasonable price, and they would submit a letter of support for the farmers protesting in Delhi.
The Congress and Nationalist Congress Party have extended their support to the protest, headed by farmer's organizations, including Akhil Bharatiya Kisan Sabha and Lok Sangharsh Morcha, a few among others in Maharashtra. Members of Swabhimani Shetkari Sanghatana, led by former MP Raju Shetti, announced that they would intensify the protest if the Central government does not withdraw the bills.
MP Shetti said that this was the first step towards privatizing India's Food Corporation and the National Agricultural Cooperative Marketing Federation of India Ltd, which purchased about 30 percent of farm produce. He announced the protests would be intensified against the bills as the corporate companies are expected to benefit from them.
Reference links
Press Information Bureau
Hindustan Times
The Hindu