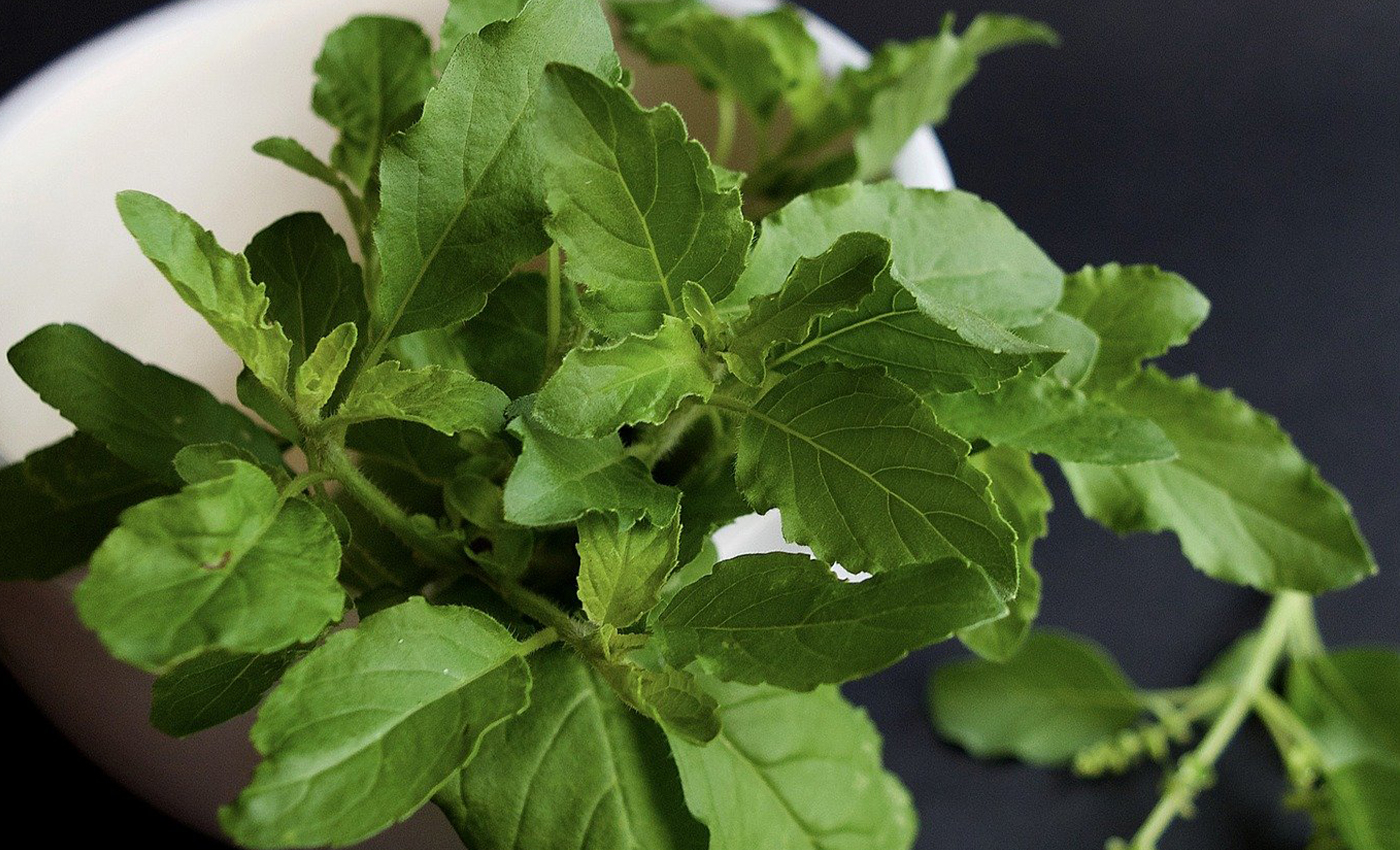 Consuming Basil (Tulsi) leaves has not been proven to prevent, treat, or cure COVID-19.
Consuming Basil (Tulsi) leaves has not been proven to prevent, treat, or cure COVID-19.A viral video claimed that if one adds neem, mint, betel, and Tulsi (basil) leaves to their mask, the air will be cleaner and can prevent COVID-19. This is false.
Tulsi (Ocimum sanctum) is a herb that is commonly used in home remedies and ayurvedic practices. Tulsi is said to have a therapeutic effect on ailments such as the common cold and stress.
In 2020, the Ministry of Ayurveda, Yoga, Naturopathy, Unani, Siddha, Sowa-Rigpa, and Homoeopathy recommended Ayurvedic methods to help combat COVID-19. The ministry suggested using Tulsi, cinnamon, ginger, pepper to help deal with the virus. An article published by the Journal of Ayurveda and Integrative Medicine aimed to study what the ministry said. According to the article, Tulis is readily available and is seen to be used as a home remedy. However, further pre-clinical and clinical trials need to be done to evaluate the safety and efficacy of this herb regarding COVID-19.
The World Health Organization (WHO) does not recommend any self-medication to treat or cure COVID-19. WHO said that home remedies might provide comfort and alleviate symptoms, but they are not a cure for the disease. In addition, several products claiming to be alternatives to COVID-19 vaccines are considered ineffective, posing significant risks to public health. WHO recommends authorized vaccines to be a safe and effective tool to help combat COVID-19.
The COVID-19 pandemic has given rise to a lot of potentially dangerous misinformation. For reliable advice on COVID-19, including symptoms, prevention, and available treatment, please refer to the World Health Organization or your national healthcare authority.