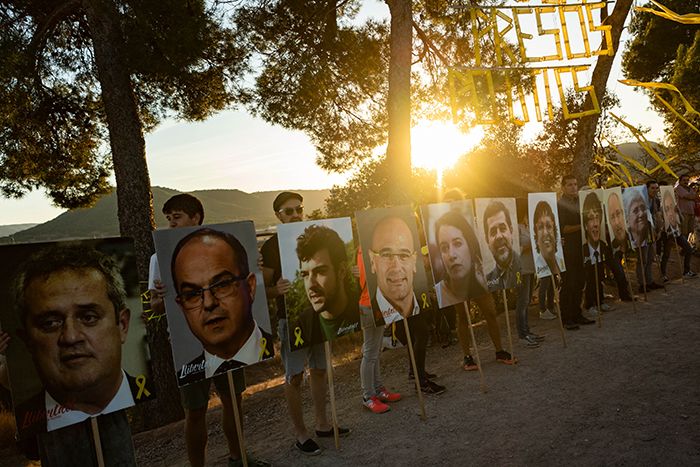 Nine Catalan separatist leaders have been sentenced to 9-13 years in prison by Spain's Supreme Court.
In 2017, Catalonia's pro-independence leaders carried out a referendum which was then ruled illegal by the Spanish constitutional court.
It was widely perceived that the Spanish authorities dealt with this matter heavy-handedly with police and protestors clashing in the streets.
Now, this ruling has come after four months of hearings.
The nine leaders have not been found guilty of violent rebellion – which could have resulted in 25 years in prison – but have been of lesser crimes such as sedition and misuse of public funds.
Could these sentences – which have been widely criticised – lead to an increase in separatist sentiments in Catalonia? Or do you think this ruling is fair given the actions of Catalan leaders in defying the Spanish government?